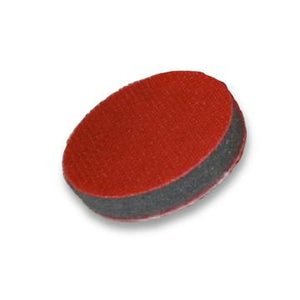 6" Grip Interface Pad- 3/8" Sponge Pad
Interface Foam Pad 6"
Indasa 6" Solid Interface Foam Pad is designed for sanding rounded and contoured surfaces. Soft density foam help to produce a better finish when using finer grit sanding discs and helps prevent over sanding.
Interface pads are for use in combination with grip (hook & loop) backing plates and grip sanding discs.
FEATURES & BENEFITS
Designed for sanding rounded and contoured surfaces
Produce a softer result and help prevent over sanding
PRODUCT SPECIFICATIONS
3/8" foam thickness (color may vary)